helping you complete and make projects from what you have
Creatively
You love the fun of getting a project started…
We LOVE helping you finish your projects.
You love the thrill of starting a new project. We do too, but what about those you start and don't get back to right away? Was it a class or technique you didn't get the hang of and gave up on? Or was the class overwhelming and you never got the final pieces together? And (what we do A LOT) put a project away for awhile and then you forget where you were, the technique you learned, or do you just need a newer fabric to liven up the project? Set up a time or just stop in with the project and we'll help you pick up where you left off. If it needs more than a shop visit, we'll suggest setting up some studio time to work on it with someone around to help when needed.
here for you
We have been here to answer your technique
and color questions for
over 20 years.
Hours of operation
Studio Hours:
By appointment on
Tuesday & Wednesday

Retail hours:
Thursday, Friday & Saturday 10am - 5pm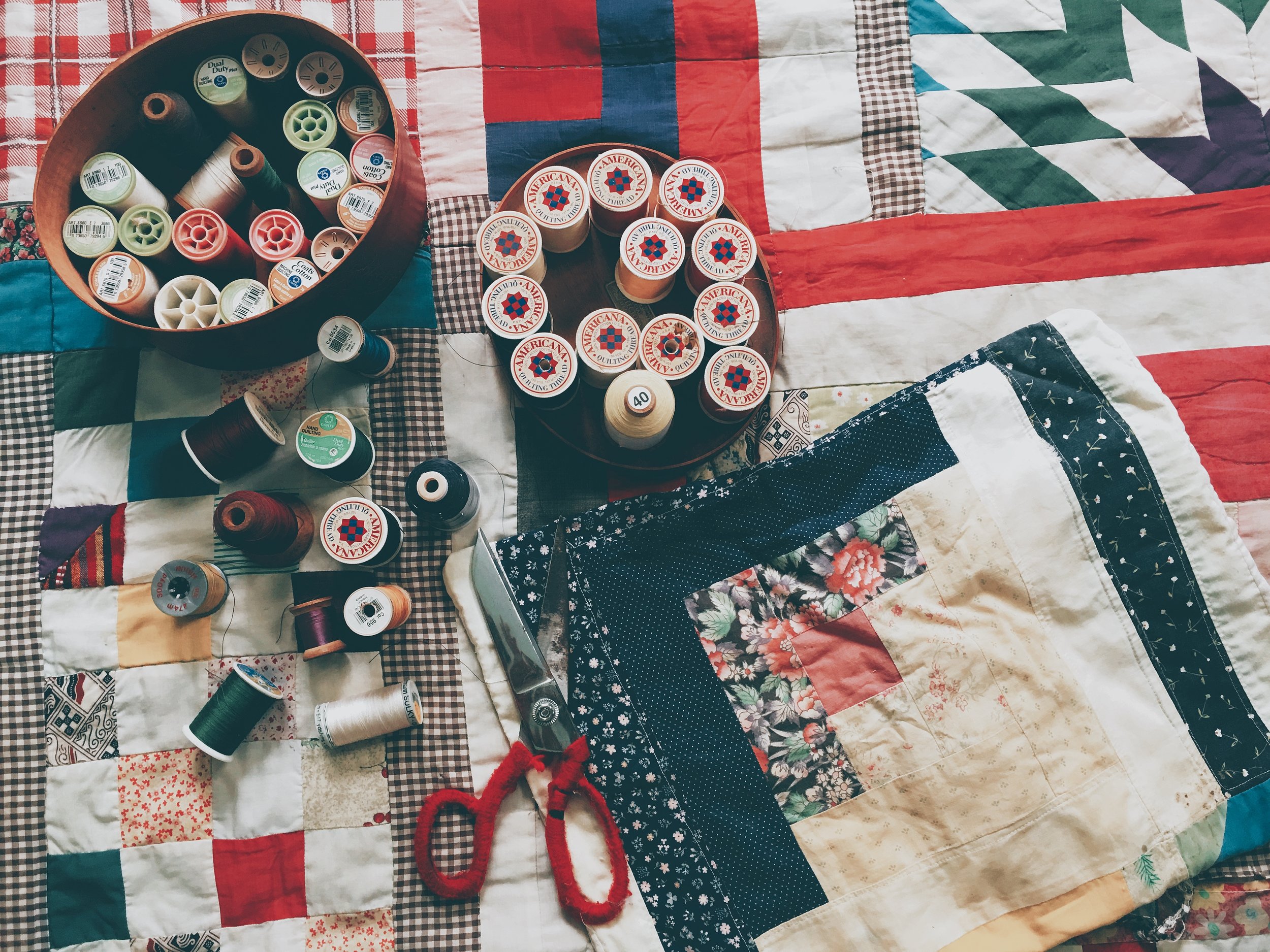 Our customers say it best…
It all boils down to this…
We all love quilting and sharing our quilting experience with you! We are here to help you in every way we can, from selecting fabric, assisting beginners as they get started and guiding experienced quilters through new tools & techniques. We are dedicated to creating a rewarding and enjoyable shopping experience for quilters and crafters of every skill level.
Our inventory
Rachel selects and curates a unique inventory of basics, blenders and themed prints that are her favorites and will help showcase your best work.
Rachel's Journey
Since January 6, 1997 when Rachel's Quilt Patch was dedicated, Rachel has been realizing her dream of owning her own fabric shop. Twenty two years have passed by and though much has changed, much still stays the same.

The rewards are greater than she had ever imagined, but as running the shop is as challenging as she knew it would be, she feels blessed with some of the best employee/friends and customers any business owner could hope for. With the addition of my daughter, Kay and with Emma Rose joining us every day, it is truly a "family" operation.